InterProse was a sponsor at a unique event held recently called Collector.Live! What's interesting about Collector.Live! is a couple of things, really. The first is that nobody has to leave his or her office to participate; the event is live-streamed and available to anyone with an Internet connection. The second thing that separates Collector.Live! from a lot of other events is the target audience — front-line collectors.
Most industry conferences and trade shows are geared toward networking, business development, and educating attendees about important issues and topics, but the people who attend those conferences are the owners and senior managers. The people who spend their days making and receiving calls trying to collect on the debts rarely, if ever, get access to the same kind of information that their bosses do, and it's the goal of Collector.Live! to change that dynamic. Collectors, like any employees, need to be motivated, especially at a time where the negative stigma attached to working in this industry is at an all-time high, and because it's never been harder to get in contact with people than it is today. As well, consumers are filing more lawsuits against collection agencies than ever before; and it's the collectors who are the ones interacting with those potential plaintiffs. Educating them about the latest scams and tactics is essential to not only providing great customer service, but also to fighting against the proliferation of lawsuits.
The event featured 16 professionals, from inside the industry and out, who each spoke for 15 minutes about topics that are relevant to debt collectors. Some of the topics that were discussed were; how to know if you're being baited, how to find people, how to overcome stalls and objections, how to better use your voice as a tool of persuasion, and how to get along with your co-workers and create a positive workplace atmosphere.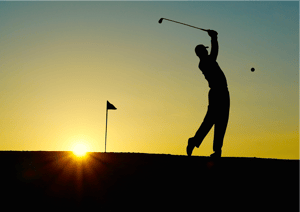 No single executive or company has all of the answers. Exposing yourself, and your workforce, to different perspectives and approaches is essential in fostering an environment that emphasizes growth. There is a story that comes to mind about a man who loved playing golf but he married into a family where no one was a golfer. Although they didn't know how to golf, they all expressed an interest in learning how to play, and when they asked the man to teach them, the man refused much to their dismay. Why wouldn't he teach them how to play? His answer was simple, "I'm not a professional golfer. All I'm going to teach you is my bad habits. You want to be a better player than me so I shouldn't be the one to teach you."
Exposing your employees to different ideas about how to do their jobs, and the people to do so with, will help them in the long run, and as many agency owners know, there is nothing more valuable to their business than a committed, long-term employee on the collection floor. Build their knowledge, proficiency, confidence, and commitment to your business all at once with support and education!