Whether you are searching for a new or replacement software platform to manage delinquent debt collection efforts or a virtual agent payment portal, InterProse can help. Proudly serving our customers to increase efficiency and profits, we specialize in process automation, third-party integrations, and intuitive user experiences with our web-based collection platform.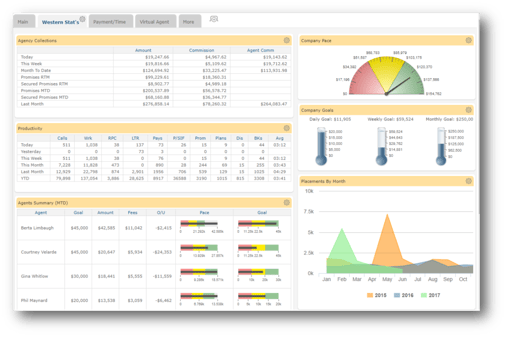 Being cloud-based, your representatives can interface with InterProse ACE from anywhere. Across the office, city, state, or country - it doesn't matter. All you need is an internet connection and a web browser.
Because you are collecting on your own accounts, your requirements for a debt recovery software platform are very specific, presumably portals for your clients and the ability to communicate with younger generations who eschew traditional land lines or just plain refuse to pick up the phone. Text messaging, voicemail drops and our Virtual Agent Collector are ideal for your customer demographics and we have you covered.
Tick the boxes with the feature lists below and then give us a shout. We will enthusiastically demo our solutions, ask questions about your business and fit you to the right software package: Small Business, Professional, or Enterprise. Each package meets the needs of a specific business profile and we will never push capabilities you do not need or want.