Whether you are searching for a new or replacement software platform to manage government debt collection efforts or a virtual agent payment portal, InterProse can help. Proudly serving our city, county, state, or national government customers to increase efficiency and successful resolutions, we specialize in process automation, third-party integrations, and intuitive user experiences with our web-based collection platform.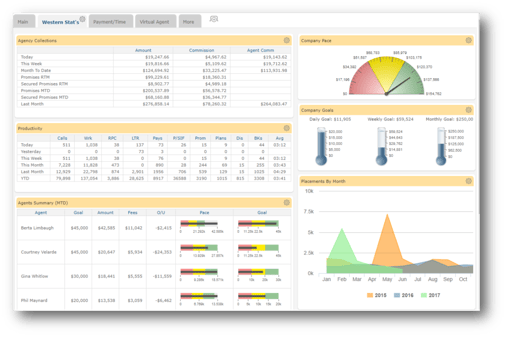 Because our system is cloud-based, your representatives can interface with InterProse ACE from anywhere. All you need is an internet connection and a web browser.
Your requirements for a debt recovery software platform are very specific to your customer base. We are able to support traditional collection strategies and add modern technologies like text messaging, voicemail drops, or a virtual agent platform.
Tick the boxes with the feature lists below and then give us a shout. We will enthusiastically demo our solutions, ask questions about your needs and fit you to the right software package: Small Business, Professional, or Enterprise. Each package meets the needs of a specific profile and we will never push unnecessary capabilities.