InterProse has invited The Intelitech Group to cohost a FREE educational webinar on Thursday, June 20th at 10am PST to fully describe the opportunities at your feet and explain the differences between plain data enrichment and data analytics services.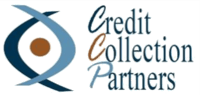 Special guest, Rick Bonitzer, President and CEO of Credit Collection Partners in Illinois, will provide a case study of how his company has leveraged, and benefited from, contracting with Intelitech for data enrichment and analytics services to increase his RPCs and grow his business.

Data analytics is an important differentiator in today's competitive business landscape and as an InterProse customer, you have a unique opportunity to leverage that technology to its fullest through partners like The Intelitech Group.