Whether you are searching for a new or replacement debt collection software platform or a virtual agent payment portal, InterProse can help. Proudly serving our customers to increase efficiency and profits, we specialize in process automation, third-party integrations, and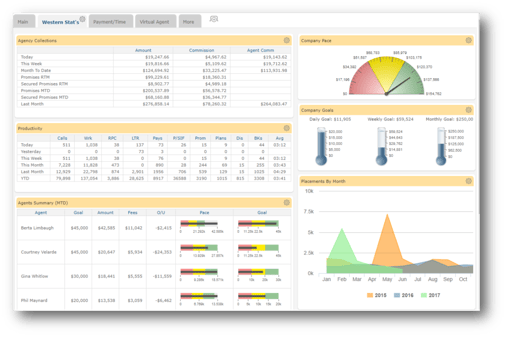 intuitive user experiences with our web-based collection platform.
As a third-party collector, you require a full-featured debt recovery software platform, including features unique to your specific process. We have you covered. We will accommodate your business rather than demanding you conform to our software's default methodology. Every agency has it's "special sauce" that differentiates it from the competition and we expect InterProse ACE will get you 99% there.
Don't worry, we'll make sure your mayo is mixed properly with your ketchup.
Tick the boxes with the feature lists below and then give us a shout. We will enthusiastically demo our solutions, ask questions about your business and fit you to the right software package: Small Business, Professional, or Enterprise. Each package meets the needs of a specific business profile and we will never push capabilities you do not need or want.